Scope of application: it is suitable for primary filtration of air conditioning system. The primary effect air filter is suitable for the primary filtration of air conditioning system, mainly used to filter dust particles above 5μm. Primary filter plate, folding, bag type three styles, the outer frame materials are paper frame, aluminum frame, galvanized iron frame, filter materials are non-woven fabric, nylon net, activated carbon filter material, metal mesh, etc., the protective net has double-sided plastic spraying wire mesh and double-sided galvanized wire mesh.

The characteristics of the primary filter: low price, light weight, good versatility, compact structure. Mainly used for:
Pre-filtration of central air conditioning and central ventilation system
Large air compressor pre-filtration
Clean return air system
Prefiltration of local high efficiency filter unit
High temperature air filter, with stainless steel frame, high temperature 250-300℃ filter efficiency
This efficiency of the filter, commonly used in an air conditioning and ventilation system of primary filtration, is also suitable for only a simple air conditioning and ventilation system filtration.
G series coarse effect air filter is divided into eight varieties, respectively :G1, G2, G3, G4, GN(nylon mesh filter), GH(metal mesh filter), GC(activated carbon filter), GT(high temperature coarse effect filter).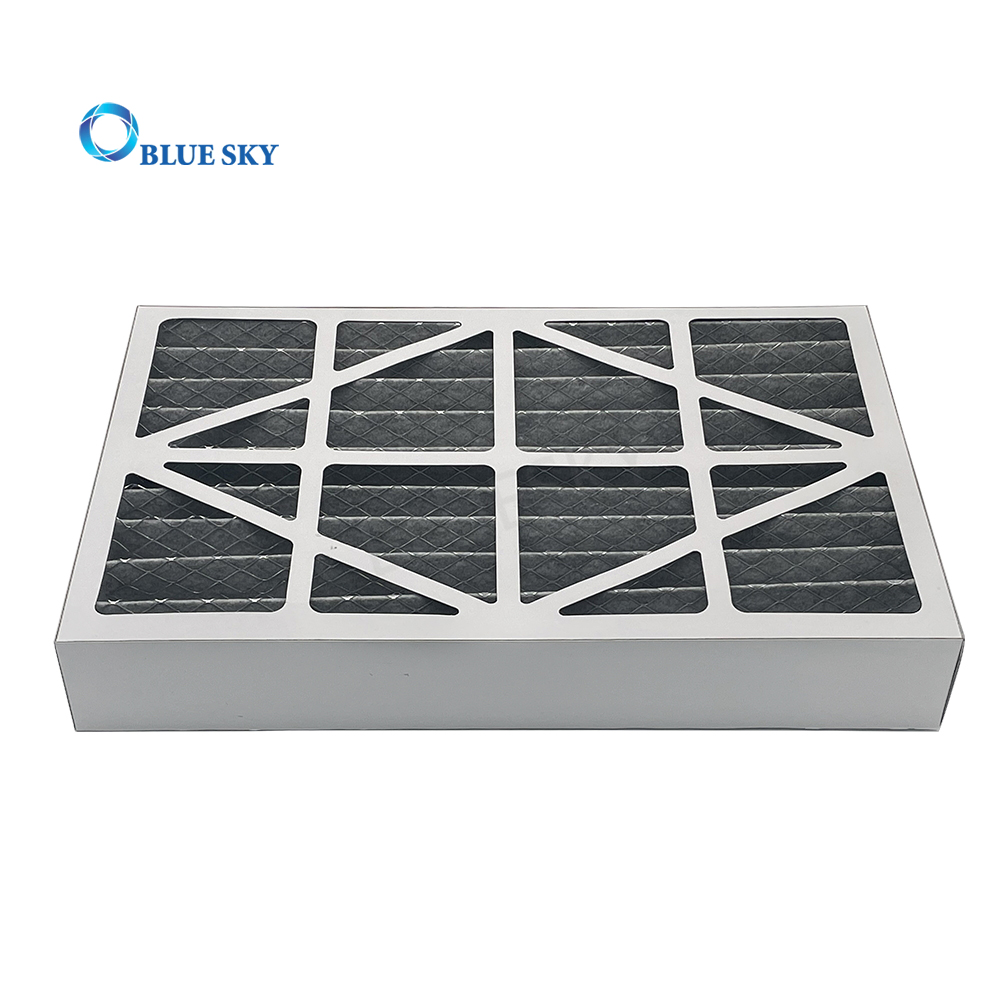 Medium filter is mainly used in central air conditioning and centralized air supply system. It can be used for the primary filtration of the air conditioning system to protect the next level of the filter and the system itself. In places where the cleanliness of air purification is not strictly required, the air processed by the medium effect filter can be directly sent to the user. The frame of bag filter produced by our company is in the form of cold plate plastic spraying, galvanized plate and other forms. The filter material is non-woven cloth, glass fiber and so on. The filter particle size is 1~5um and the filter efficiency is 60~95%(colorimetric method).
Medium effect air filter, mainly used to collect 1-5μm particle dust and various suspended matter, widely used in various air conditioning equipment and air conditioning system, but also used for the intermediate protection of multistage filtration system. This series of products are mainly bag-type structure, frame materials are: aluminum alloy, galvanized steel plate, also can be made frameless. Filter element material is mainly non-woven fabric.
1) Function: to collect dust particles of 1-5um
2) Type: frameless and frameless bag
3) Filter material: special non-woven fabric or glass fiber
4) Efficiency :60%~95%@1~5um(colorimetric method)
F series medium effect air filter is divided into bag type and non-bag type, bag type includes F5, F6, F7, F8, F9, non-bag type includes FB(plate medium effect filter), FS(clapboard medium effect filter), FV(combined medium effect filter).
Hepa filters are mainly used in microelectronics industry, precision instruments and meters, medical and health, biological engineering, pharmaceutical and food industries and all kinds of clean room, clean tunnel, efficient air supply port, purification table, air shower and other purification equipment in the air final filtration. The product is made of ultrafine glass fiber filter material, thermal sol as separator, special aluminum frame, polyurethane two-component sealant, closed cell sponge sealing strip, plastic-sprayed steel mesh uniform flow plate and so on through strict refining process.
1) Function: to capture fine particles of 0.1~0.5um
2) Type: aluminum alloy frame, no partition board
3) Filter material: ultrafine glass fiber paper
4) Efficiency :99.999%@ 0.3um (DOP method)